Anytime Appliance Repair - Providing In-Home Appliance Repair for ALL MAKES AND MODELS of Major Appliances in Colorado Springs, CO. We Strive to Bring You the Most Pleasant Experience Possible, at Affordable Prices!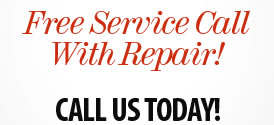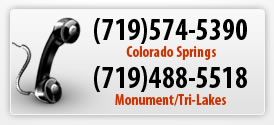 We Serve El Paso County Seven Days a Week - Even Holidays. We Can Provide Same Day Service, and We Will Schedule Around You!
*DOES NOT APPLY TO SERVICE CALL/TRIP CHARGES

ONE YEAR WARRANTY ON ALL PARTS AND LABOR
Your appliances troubles don't have to be another headache! Call the company you can trust to get the job done right.
Anytime Appliance Repair
We repair all major appliances: Refrigerators, Freezers, Washers, Dryers, Ovens, Ranges, Stoves, Ice Makers, Microwave Ovens, Dishwashers, Garbage Disposals, and Trash Compactors.